Never Again
Israel is restricting the every movement of people, products, medicines, energy, food and water entering or exiting what is generally regarded as the world's largest open air prison.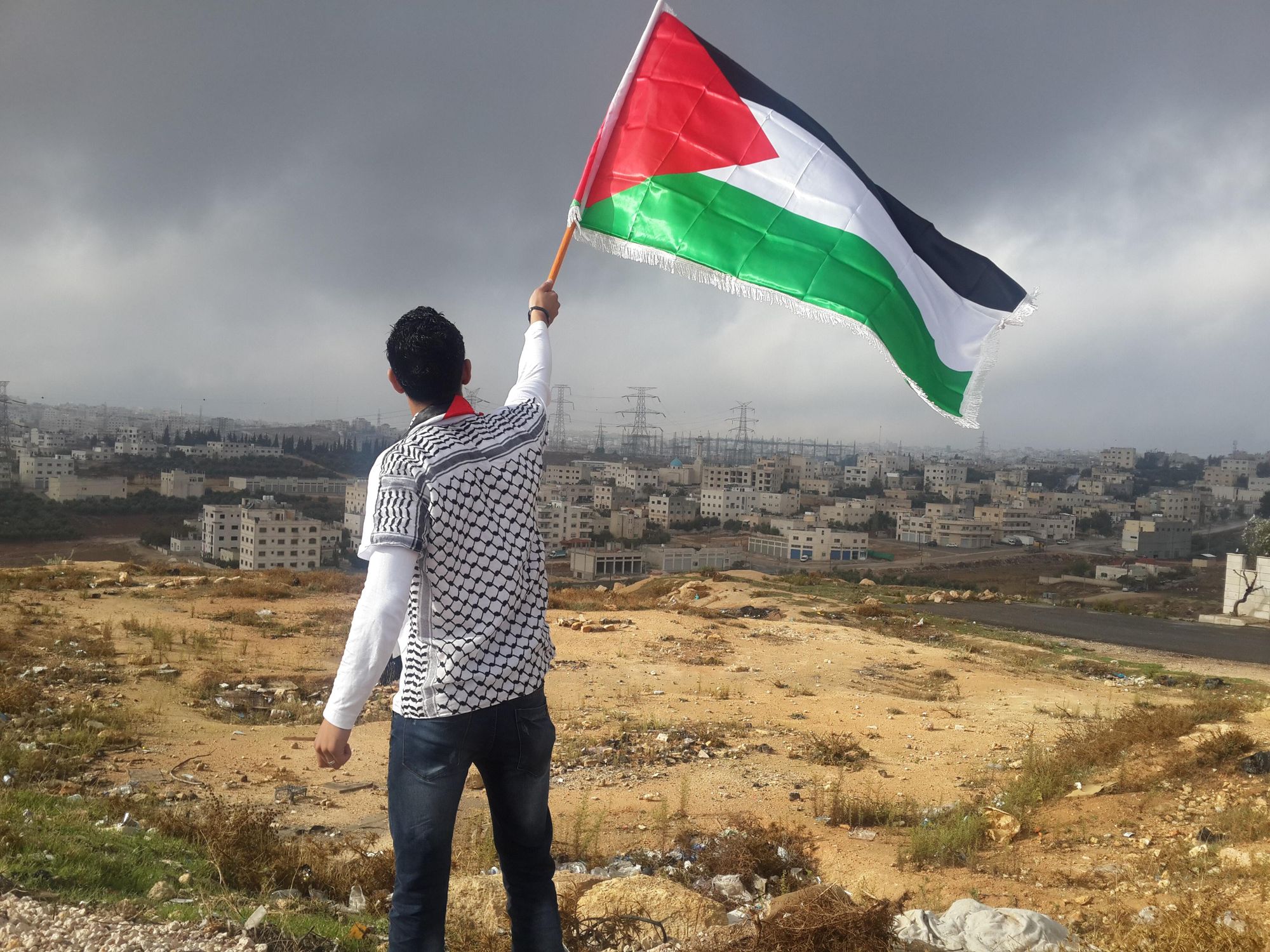 My name is Dov Baer Shmuel. I am of Jewish descent, on both sides of my family, each having escaped antisemitism and ethnic cleansing campaigns in eastern Europe in the late 19th and early 20th centuries. I was raised conservative, kept kosher at home, attended shul twice a week up to and past the age of 13, when I became a bar mitzvah after one year of intense study, reciting over an hour of Hebrew sung in the traditional trope. My family fasted for high holidays and avoided both chometz and kitnyot during Passover, practices that I would continue well into my adulthood. One of the things I remember most from my attending temple as a child was the importance placed on asking questions. Following each week's Saturday morning torah reading, a discussion ensued. In my congregation, that discussion prioritized the questions of the youngest people in attendance. This tradition, these teachings, our history, was, I was taught, strengthened by scrutiny and debate, not weakened or threatened by it. The same principle can be seen in the Passover seder, where the youngest person at the table is charged with asking the four questions, answered in unison by the older congregants.
As was typical, I was also given a comprehensive education in Holocaust history, traveling to the Holocaust museums of both Washington D.C. and Jerusalem. Our teachers made sure that the words 'Never Forget,' and the history and context behind them, became as etched into our minds and spirits as the numbers tattooed onto the arms of concentration camp victims. Much later I would take a graduate level course on the history of genocide, enhancing by an order of magnitude my concept of what genocide is and who, apart from my own ancestors, experienced it; Armenians, Rwandans, Cambodians, Bosnians, Romani, Darfuri, hundreds of first nations and indigenous peoples from around the world.
I credit this upbringing and education with giving me the foundation and inspiration to both question the world around me and to take a material interest in the suffering of its victims.
Paulo Freire, in his Pedagogy of the Oppressed, writes that "the oppressed, instead of striving for liberation, tend themselves to become oppressors." Over the course of my adult life, I have watched this become true for many of my own people, in ways which have become increasingly difficult to ignore or deny, in occupied Palestine. Two days ago marked the 73rd anniversary of what is referred to by Palestinians as the Nakbah, or catastrophe, when their country was erased from the map and replaced with the state of Israel, and the subsequent driving of them from their homeland. Since (and to some extent, before) that time, the Zionist movement and state of Israel have sought not only to forcibly relocate, intimidate, imprison, slaughter, bomb, rob, torture and terrorize generations of Palestinians, but to deny that both the Palestinian people and the war crimes committed against them even exist. Regarding those crimes which are too terrible or too public facing to ignore, Israel, its lobbyists, and those acting on their behalf, have crafted acrobatically clever and historically revisionist justifications for them. Finally, when approached by the same kind of skepticism and debate as I was taught to cherish in the halls of my synagogue -- the same hypervigilance instilled in Jewish youth for preventing, identifying and condemning crimes against humanity -- the Zionist response is to reduce any objection to or insinuation of such crimes committed by their hands as, itself, an expression of antisemitism. The cynicism, audacity and irony in such a practice is almost inarticulable.
To the extent that anyone reading this feels they require permission from one or more Jews to criticize the state of Israel and its ongoing war crimes against the Palestinian people, I freely grant it. The truth is, you do not need our permission. These twin values taught to me as a young person are not uniquely or exclusively Jewish. They don't belong to me. They are humanistic. They form a part of the collective ethical and intellectual commons. They are the love of knowledge the knowledge of love. They are basic human ingredients which are as present in Judaism as they are the enlightenment or folk songs or funeral rites. They are yours for the invoking. Question everything, remember the fallen, seek justice, build a better world.
It is not anti-Latino to condemn the war crimes of Augusto Pinochet in 1970s Chile, nor anti-black to do the same for Idi Amin in 1970s Uganda. Neither is it anti-Jewish to criticize the state of Israel, its injustices or its deceptions. Judaism is a beautiful, complex, flawed but deeply introspective, 5800-year-old tradition, with many peaceful, compassionate teachings like tzedakah and tikkun olam and the story of Elijah. Israel is a 73-year-old geopolitical, settler colonialist project. Conflating these as one is intellectually lazy at best and cynical at worst, no matter who's doing it, Jews or non-Jews. Israel is in the sights of the International Criminal Court, its present prime minister facing multiple corruption charges. Judaism is not. Israel has been/is being decried and denounced by multiple prominent international humanitarian organizations. Judaism is not. Israel is restricting the every movement of people, products, medicines, energy, food and water entering or exiting what is generally regarded as the world's largest open air prison, imposing ghetto-like conditions with gestapo-like tactics on a completely captive population of people it openly and legislatively deems to be less human, and doing so with $3 to $4 billion dollars in annual funding from the largest superpower in the history of the world. Judaism is not.
To my fellow comrades out in the world -- comrades of any religious background, including none at all -- who may be feeling tripped up by accusations of antisemitism in your own denouncing of these crimes, I encourage you to recognize the bad faith in such attacks and redirections and to treat them as such. This expensive, highly coordinated wool being pulled over the world's eyes is thinning by the day. The perpetrators, supporters and apologists for these atrocities know this, and are pulling out all the stops to prevent it. Know their weaknesses by what they express the most fear toward. Today, there is no greater thorn in Israel's genocidal side than the Boycott, Divestment and Sanctions movement, which paid politicians in the United States have drafted or passed legislation to criminalize in some 30 states, in direct violation of this nation's laws guaranteeing freedom of speech and political expression. Find your local BDS chapter, join it, strengthen its membership and praxis, expect powerful resistance and plan accordingly.
Every anniversary of the Nakbah carries with it the hope and prayer that it may be the last. There is a similar expression in the Jewish tradition, uttered at the end of the Passover seder and Yom Kippur, which states L'Shana Haba'ah B'Yerushalayim, "next year in Jerusalem." It is a collective yearning for the end of thousands of years of exile, and the return to a Jewish homeland. But as long as Israel and Zionism remain unaccountable for their ongoing crimes against humanity, both Jews and Palestinians will share in that exile. The Jerusalem we both long for is not the Jerusalem of today. It is a Jerusalem free from oppression, free from the racist and violent crafting of an ethnostate, free from land theft and torched olive groves and bulldozers and the mangled remains of children cradled in their parents' arms. Insha'Allah, im yirtzeh Hashem, may it soon be so.
It is for these reasons and more that on behalf of myself, of all Jews of conscience, and of the Socialist Rifle Association, I stand in unflinching solidarity with the anti-colonial and anti-imperialist struggle in Palestine. The Palestinian people have every right to fight back against the apartheid system that oppresses them, with whatever tools are available, be they the photograph, the loudspeaker, the boycott, the pen or, when all else fails, the sword. We have an obligation to help them, as we do all oppressed people and the struggle for liberation everywhere.
"Until we are all free, we are none of us free." -Emma Lazarus
#freepalestine