We Stand With the Oppressed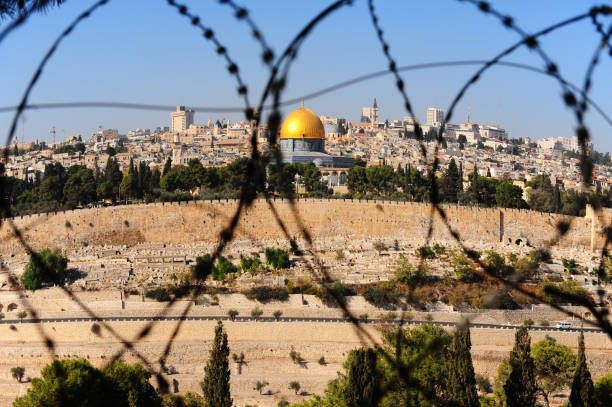 We stand with the colonized and oppressed people of Palestine. This does not necessitate that we condone the actions of Hamas, much less does it require that we condemn them. We are also not precluded from standing with the civilians in Israel who are suffering, not only from Hamas' attacks but from the internal colonialization of the state of Israel. It is for these reasons that we must condemn the anti-semitism and Islamophobia which are being stoked at this time. The media's conflation of Palestinians with Hamas or Jews with Israel is having the real-world effect of increased hate crimes against our fellow humans. This conflation also has the effect of obfuscating what actual anti-semitism and Islamophobia look like, thus making them harder to fight.

The state of Israel has been engaging in a genocide of the Palestinian people. Their public officials have stated on the record that their campaign is against the people of Palestine and that they have engaged in the tactic of collective punishment. Countless American politicians, including President Biden, are rallying behind these calls for Palestinian eradication, thus making the likelihood of ceasefire and the arrival of sufficient civilian aid seem small.

Currently, The Strip is without food, water, and a number of their hospitals due to Israeli bombing, blockades, and power cuts. Without anywhere to functionally evacuate, too many civilians will die in the coming weeks.

We as a mutual aid organization find it necessary to draw your attention to the misery these people are enduring. We beg that if you care in the slightest about the suffering of fellow human beings you push for aid to the Gaza Strip however you can in a way consistent with your values. Below we've linked some resources for aiding the Palestinian people.


###

Unicef
https://www.unicef.org/press-releases/pain-suffering-engulfs-children-state-palestine-israel

Anera
https://support.anera.org/a/palestine-emergency?_gl=1*y6xmbt*_ga*NTA4NTE4MDg1LjE2OTcwNDY0MDY.*_ga_9D82NNM9FJ*MTY5NzEyNTU0MC4yLjAuMTY5NzEyNTU0MC42MC4wLjA.

Action Aid
https://act.actionaidusa.org/a/gaza-crisis-web

MSF
https://www.doctorswithoutborders.org/

IFRC
https://www.ifrc.org/article/statement-members-governing-board-international-federation-red-cross-and-red-crescent